First Festival Film Created by Rosarito Residents Will Benefit the Local Boys and Girls Club
Mariachi and baile folklorico are two of Mexico's foremost cultural contributions to the genres of music and dance. We can think of no better way to celebrate the sounds and sights of the country than to honor those who perform these time-tested traditional songs and accompanying choreography. It is our goal to combine the pursuit of excellence in both art forms with a means of funding our very special project of building and operating a Boys and Girls Club in Rosarito, Baja California, Mexico, for our at-risk children. Enjoy these epic performances, which include a weekend's worth of competitions between teams from Mexico and the USA, book-ended around an evening Espectacular concert featuring Grammy Award-winning Mariachi Divas and other world-class headliners who worked on behalf of the charity. Prepare to be enchanted by the powerful music of mariachi and the majesty of folkloric dances as it was performed live at the spectacular ocean-front gardens of the iconic Rosarito Beach Hotel on October 1st, 2010. This one-hour DVD was captured by REALART FILMS, a local production company under the direction of young film-makers, Michelle Hinojo Oceguera and Samuel Paredes Valdespino and it is only the beginning. In addition, you will find a compilation CD of some of the festival's finest musical performances and next year expect additional audio and visual footage combined with a documentary script by award-winning author Gil Sperry, telling the incredible, yet true, story of how it all happened.
For more information, please contact Rosy Torres, the President of the Club de Niños y Niñas Sección Rosarito at rosymtorres@hotmail.com, or Gil Sperry, Official Goodwill Ambassador for Rosarito Beach, at: gilsperry@yahoo.com.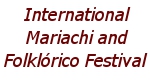 PURCHASE THE FIRST FESTIVAL DVD+CD BONUS PACK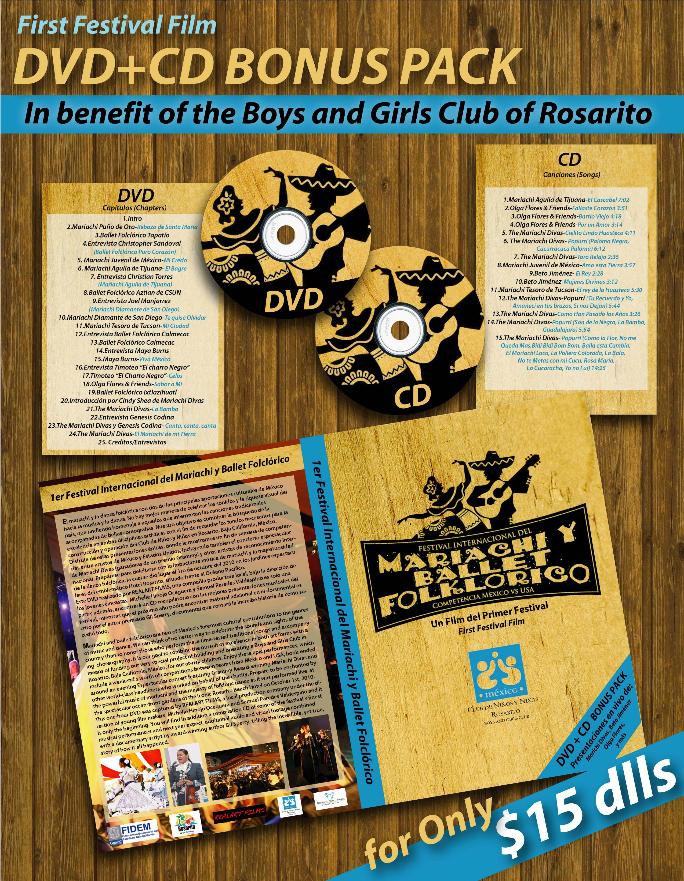 Purchase the First Festival Film DVD+CD pack
$15.00 usd + S&H